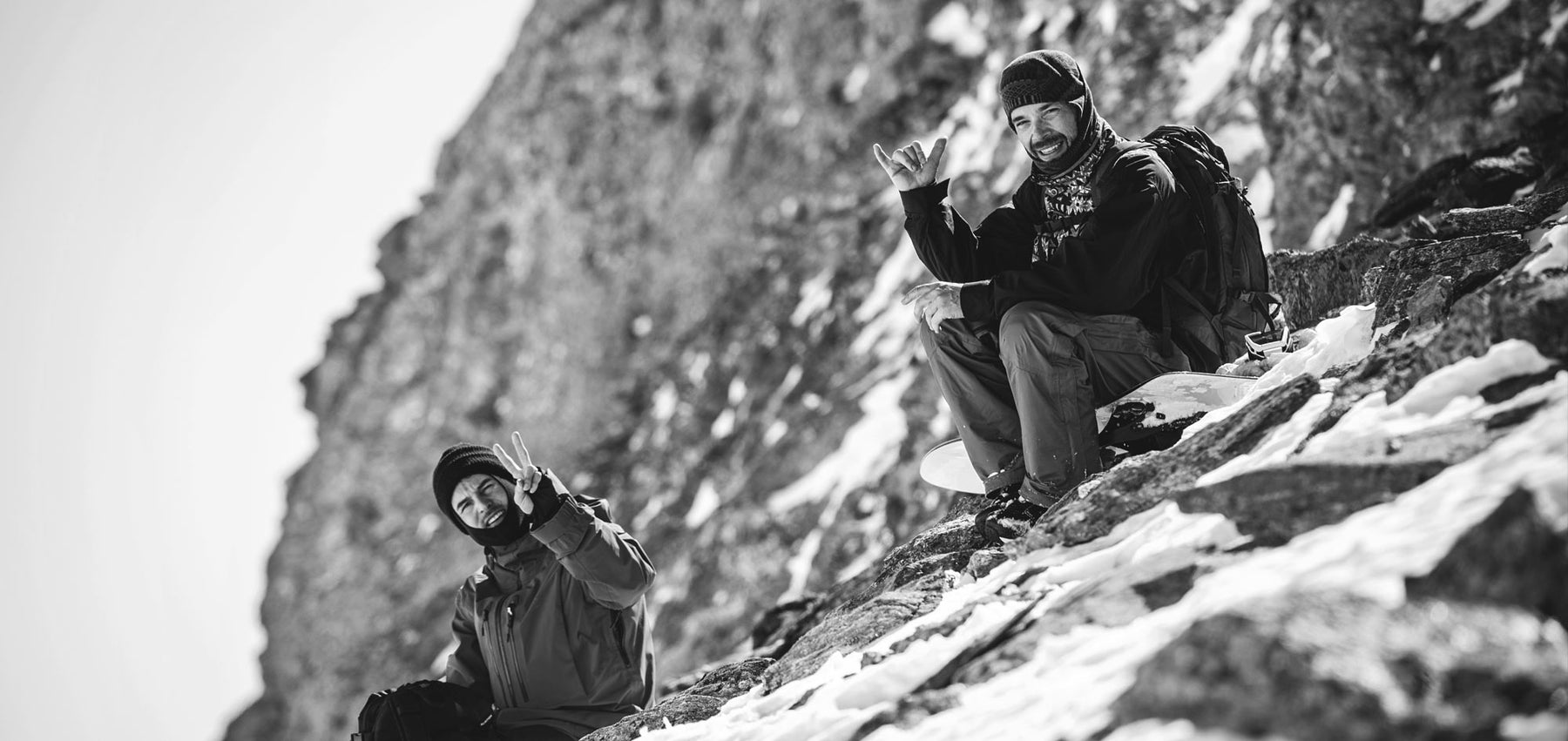 Boards
Which board shape is the right one for me?
On each product page you will find a size chart. This can help as a tool and guideline for finding your perfect length. If you're still unsure which shape best suits you, send us the following information to info@koruashapes.com.
Bodyweight (Preferably Kg)

Height (Preferably Metric)

Shoe size (Preferably EU)

Riding Level

Terrain / We all want to ride powder, but what do you ride most frequently?

Which shapes seem most appealing to you?
Why are KORUA boards just black or white?
We decided early on that we wanted to offer carry-over products with a minimal aesthetic and timeless design. Stripping our boards of any graphic elements, lets us focus more energy and time on performance aspects. A board remaining aesthetically identical year after year ultimately reduces the impact on the environment. While we understand there is no truly eco-friendly snowboard, this is one way we are trying to pump the brakes on consumer culture and strive for longevity of use. We encourage everyone to take care of their board and keep them in use for as long as possible, instead of rushing to buy a new model just for aesthetic reasons.
Does KORUA have women's boards too?
All of our boards are unisex, #madeforturning, and made for absolutely everyone to enjoy. Our boards do not conform to any societal norms or preconceptions of what is considered female or male imagery, colours, and other graphic references. They're either white and red (Classic Line), or entirely black (Plus Line). This aesthetic choice allows us to offer unisex board models with a focus on the riding experience and the shapes itself.
How are KORUA boards priced?
We aim to make high quality boards for an affordable price. We're able to save on cost, waste and energy by offering carry-over products. This is more sustainable for us, the market and the environment. In addition, we mainly sell directly to shops and you as an end-consumer, which enables us to offer a better price for a top quality product.
Where are your boards made?
All of our boards are designed and engineered in Germany and Switzerland. To ensure a steady supply of boards, we've strategically partnered with two state-of-the-art factories in Poland and in China for our board manufacturing needs. Our engineering team has a long history with both manufacturers who share a mutual passion for developing high-end and sustainable products.
What is the difference between the Classic and the Plus line?
Plus stands for additional quality and performance. The Plus Line uses the most premium materials, with which we aim to build the best possible version of the Classic Line shapes. These boards are often meant for the advanced and powerful rider seeking more response from their board. That is why our Plus Line boards are slightly stiffer, more reactive, and lighter through the use of a dynamic carbon construction and stringer reinforced paulownia wood core. Plus Line boards also have an upgraded black base material, making them faster than the classic red. All these attributes factor into the higher performance and cost of the Plus Line boards.

One notable exception to this is the BulletTrain, which uses a heavier titanium construction as opposed to the lighter carbon. This makes the BulletTrain our most torsionally stiff board, built for high performance while carving on groomed slopes.

For additional questions, please contact us at info@koruashapes.com
Other
Which stance should I ride?
We recommend to keep an open mind in regards to stance and angles and encourage everyone to experiment with different combinations. It will give you a better understanding of your board and how a different stance, width and angles can affect the way a board feels and how you can ride it.

A general suggestion is to try and ride our boards with a slightly narrower stance and positive angles on both feet. This will open up your hips and help with initiating turns. It will also allow you to tuck your knee more and get lower, which will improve your riding experience.

In the first episode of our Tech Talk series, our lead ambassador Nicholas Wolken explains what his preferences are when setting up his board and bindings.